About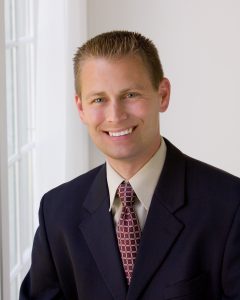 State Rep. Joe Sosnowski proudly represents the 69th Legislative District which includes portions of Boone and Winnebago Counties.
Currently serving his sixth term in the Illinois General Assembly, Joe continues to advocate for the residents of the Rock River Valley, with an eye on strengthening education, creating economic opportunities, and protecting the hard earned taxpayers of Illinois.
In the current 102nd General Assembly, Rep. Sosnowski is a member of the House Committees on Revenue & Finance; Cities & Villages, Elementary & Secondary Education: Administration, Licensing & Charter Schools; as well as serving as the Minority Spokesman on the Child Care Accessibility & Early Childhood Education Committee and State Government Administration Committee.

Prior to joining the Illinois House of Representatives in 2011, Joe Sosnowski was elected to the DeKalb City Council after graduating from Northern Illinois University. In 2004, he moved and was elected to a city council again, this time for the City of Rockford, where he served as First Ward Alderman from 2005-2010.
Joe holds a State of Illinois Real Estate Broker's License and previously served as the Director of Institutional Advancement at Rockford Christian Schools. He was a 2008 recipient of the Rockford Chamber of Commerce's "40 Under 40" Award, which recognizes young leaders from the Rockford, IL region.
Joe is a member of Stateline Community Church and lives in Rockford with his wife Roxanne and their three children Aidan, Roman and Ellie.
Rep. Sosnowski's office is located at 305 Amphitheater Drive, Rockford 61107. Any constituents with issues regarding state government, ideas for legislation or any comments, questions or concerns can contact his office at (815) 547-3436.