Newly-Released Emails Confirm Politics Part of Troubled Quinn Program
"…we are trying to get the base out…"
On Wednesday, October 8, and Thursday, October 9, members of the Legislative Audit Commission met to evaluate and further investigate key audit findings in Governor Pat Quinn's disgraced Neighborhood Recovery Initiative (NRI). The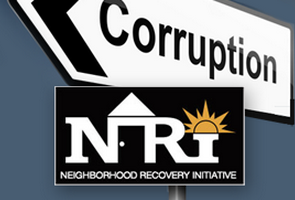 Commission continued its inquiries into the scandal-ridden NRI program, a $54.5 million taxpayer-funded program. Revelations since the program's operation in 2010 indicate that money officially allocated to violence-reduction initiatives in challenged neighborhoods may actually have been expended as political walking-around money. The physical focus of the NRI program was on urban neighborhoods in the city of Chicago. The NRI program peaked during the weeks just before and after the November 2010 gubernatorial election, in which Pat Quinn won election to a full term by a margin of less than 1 percent of the statewide electorate.
Prior to the meeting, on Tuesday, Oct. 7, former Quinn chief of staff Jack Lavin turned over personal emails subpoenaed by the Legislative Audit Commission that tie the 2010 election and Quinn's campaign to the Neighborhood Recovery Initiative. In a Sept. 5, 2010 email to Ben Nuckels, then Quinn's campaign manager, Lavin outlined strategies to appeal to African-American voters. "If we are trying to get the base out and that's the key to our victory, we better prioritize correctly," Lavin wrote. "The African-American community tends to break late so we have some time. The Gov's Neighborhood Recovery Initiative will also help on the jobs and anti-violence messages."
Day one of NRI audit hearings highlighted gross mismanagement and a serious lack of oversight. In a marathon 12-hour hearing of the Legislative Audit Commission in Chicago Wednesday, October 8, the Commission questioned several key players in Governor Quinn's troubled Neighborhood Recovery Initiative (NRI).
To read more click here.
Illinois Employers Warn of New Layoffs
New layoff notices indicate at least 600 jobs will be lost in Illinois during the fall of 2014.
State law requires businesses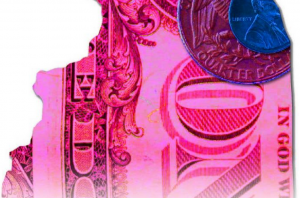 with at least 75 full-time employees to provide their workers and the State with at least 60 days' notice of pending plant closures of mass layoffs. For a list of potential layoffs and more information click here.
Illinois employment numbers have been sluggish since the "Great Recession" and our state's poor economic growth policies do nothing to attract or retain businesses. Moody's Standard and Poor's ranked Illinois 50th in projected job growth, the worst rate of job growth of any state in the country for 2014. As a state, we must seek to reduce personal income taxes, fix the high costs of workers' compensation, reduce business taxes to encourage growth, and reduce spending and free giveaways. We must move from a tax and spend policy to a pro-growth approach.
New Questions Raised about Quinn's Illiana Expressway Project
The proposed 47 –mile Illiana Expressway would connect Indiana's Interstate 65 with Illinois' Interstate 55 near Wilmington, Illinois. A high-speed, limited-access highway, expected to be operated by a private-sector partner, would charge a toll for trucks and passenger cars. The project has become a top priority for the Governor despite questions over funding and whether or not the Illiana Corridor project is necessary. Part of the financing for the project is expected to come from the tolls that will be charged to motorists, but some of the cash flow may have to come from the State's hard-pressed Road Fund.
Opponents of the $1.5 billion road projects argue that the financial resources required to complete this project could benefit other much needed transportation projects. According to an Infrastructure Report Card, Illinois roads and bridges are currently rated a C- which is reflective of chronic delayed maintenance and under investment across most major categories like roads, transit, waterways, and rail.
As always, if you have any questions or comments about the topics discussed in this newsletter, or any other part of state government, please do not hesitate to contact my office at (815) 547-3436 or by email at sosnowski@ilhousegop.org.