Thank you Veterans for your commitment & dedication to serving and protecting our country!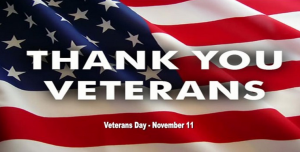 Governor-elect Bruce Rauner Names Transition Team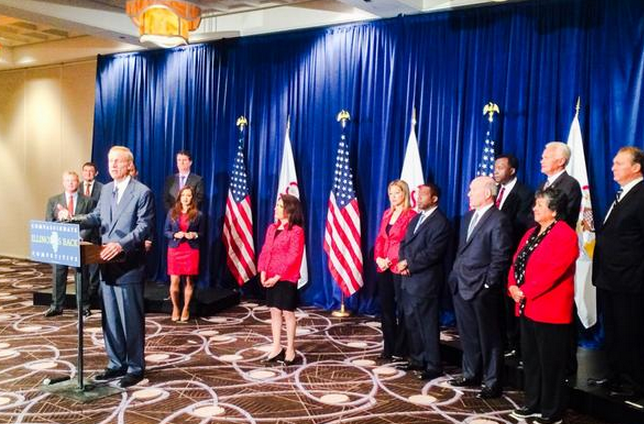 Preparing for his inauguration as the 42nd Governor of Illinois, Bruce Rauner named the five leaders and 26 committee members of his transition team. The team will work to transition Rauner into the Governor's office by examining the credentials of the men and women of all parties who want to help lead Illinois's troubled state government in 2015-2019.
Congratulations to two local area residents, on their selection to join the Rauner transition team.
With Landmark Fracking Decision, Jobs and Opportunity Coming to Southern Illinois.
The Joint Committee on Administrative Rules approved the fracking regulations that are legally required for engineering teams to enter Illinois properties and drill for fossil fuels. Up until now, Illinois has not had rules or a permit structure in place to cover horizontal drilling in sedimentary beds of shale rock. A newly-invented segment of oil drilling technology, "fracking," has sprung up to puncture these tightly-bound particles of rock and force them to yield their crude oil and natural gas. A significant deposit of New Albany shale, believed to be oil-rich, lies underneath many counties of southeastern Illinois.


More than one year ago, the General Assembly directed DNR to adopt fracking rules and start granting permits. The new state law was passed by both houses as SB 1715 and became law in June 2013. However, fracking technology is complex, and the Department took significant time to publish their rules proposal. During this waiting period, advocates pushed DNR to take steps to effectively ban fracking altogether, despite the existence of the new statutory law.
Working with the members and staff of the Joint Committee on Administrative Rules, a General Assembly panel that oversees the rulemaking process, lawmakers negotiated with DNR to adopt key changes and modifications to the proposed fracking rule to bring its text into compliance with the intent of the General Assembly as passed in SB 1715.
JCAR's approval of the modified rules, granted on Thursday, November 6, is a key step in unlocking Illinois' oil-bearing shale for drilling and production. Actual Illinois drilling activity will remain contingent on the fluctuations of global prices for crude oil. This is a great example of how Illinois can lead the United States toward energy independence while creating thousands of well-paid jobs.
As always, if you have any questions or comments about the topics discussed in this newsletter, or any other part of state government, please do not hesitate to contact my office at (815) 547-3436 or by email at sosnowski@ilhousegop.org.
Sincerely,
State Representative Joe Sosnowski