Unfunded mandates in need of reform
As the Illinois Legislature searches for ways to provide taxpayers relief, everything must be on the table. That is why I have introduced House Bill 261, which will remove the state unfunded mandate requiring local units of government to publish public notices in newspapers. HB261 will save local units of government and taxpayers' money by allowing public notices to be placed on government websites instead of in newspapers.

I believe this is a common sense reform that increases government transparency. Local governments can easily spend tens of thousands of taxpayer dollars on these publications. Boone County spent in 2013 $17, 000 on printing property tax assessments. Lake County spends annually around $100,000 to print assessment information. The internet is a more cost effective approach and allows everyone increased and continual access to information.

To read more click here.

Video regarding public notices, click here.

Lake County Board Chairman unfunded mandates memorandum to Governor Bruce Rauner, click here.
Public Notices

On February 27, 2015, an editorial was written in the Boone County Journal, R.I.P A Free Press, in response to HB261. To read R.I.P Free Press click here.

Boone County Treasurer Curt Newport submitted the below letter to the editor in response to R.I.P. A Free Press. It is expected to run in an upcoming Boone County Journal edition.

Letter to Editor By: Boone County Treasurer Curt Newport

"…Indeed, when we study the writings of the founders on the subject, it's hard to imagine their definition of a "free press" as an industry that relies on government revenue for survival. In fact, I think the idea of taxpayer subsidized newspapers would have been absolutely repulsive to those who wrote the Bill of Rights. The ability to criticize the government is the very reason we need a free press, and a newspaper that depends on that same government for its very existence is the epitome of a conflict of interest.

Such was the irony that saturated the editorial "R.I.P. A Free Press" in the Feb. 27, 2015 edition of the Boone County Journal. The editorial predicted that without the revenue generated by state-mandated government advertising, newspapers would fold and the free press as we know it would cease to exist. Again, I maintain that any newspaper sustained by feeding at the taxpayers' trough would not meet our founders' definition of a free press in the first place…."

To read more from Treasurer Newport click here.

Democrats silent, Republicans skeptical: Supreme Court Justices have no clear direction on pension reform

As reported in: Reboot Illinois
By: Caitlin Wilson
March 12, 2015

Even after tough questioning during the hearing of Illinois' pension reform court case March 11, many analysts say it remains unclear whether or not the state's Supreme Court will allow the 2013 reform law to stand or strike it down as unconstitutional.

The Chicago Sun-Times' Mark Brown writes that other than one very skeptical justice (Justice Bob Thomas), the court gave no indications on its plans to vote for or against the law, signed by former Gov. Pat Quinn.

From the Sun-Times:

Other than that, I'm not sure how anybody could have received much of a read on how the high court will rule on the challenge to the law that was intended to fix the state's deepening pension problems.

Brown points out that the four Democratic judges didn't make a "peep," with only the three Republican judges questioning the state's position out loud.

To read more click here.

As always, if you have any questions or comments about the topics discussed in this newsletter, or any other part of state government, please do not hesitate to contact my office at (815) 547-3436 or email me at sosnowski@ilhousegop.org.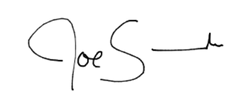 Sincerely,
Joe Sosnowski
State Representative
69th District
Copyright © 2015 Rep. Joe Sosnowski, All rights reserved.