For the fourth consecutive week legislators departed Springfield without a budget compromise in place. House and Senate Democrat Leaders are asking for a tax increase to cover the $4 billion gap in the budget they already passed while the Governor would like to see reforms coupled with the budget to help improve Illinois' finances.
All three leaders have refused to consider each other's proposals, except the Governor has stated he would be open to talk about new revenue if his reforms were to be considered. Until then, House Republicans will continue to stand united in support for a truly balanced budget that protects the interests of taxpayers, working families and seniors.
FROM AROUND THE WEB
CHICAGO TRIBUNE, EDITORIAL BOARD: Your Money, Madigan's Money (click
here
)
Why is Illinois Manufacturing Suffering?




By: Illinois Policy, Austin Berg

Illinois is home to the worst manufacturing recovery in the Midwest. Just this month, the state saw four manufactures shut down in 10 days.

The Land of Lincoln is hemorrhaging blue-collar jobs as Michigan and Indiana boom on the back of smart policies, and the Illinois manufacturing workers who have managed to hold on to their jobs take home the lowest pay in the Midwest.
Mark Selvaggio, president of family-owned Selvaggio Steel in Springfield, Illinois, knows exactly whats hurting businesses like his. He shared his thoughts with us on the factor floor.
Illinois needs workers' compensation reform, along with worker freedom and a property-tax freeze, to help spur a manufacturing comeback – the likes of which Indiana and Michigan are experiencing as Illinois businesses like Selvaggio Steel struggle mightily.

Summer Fun Activities!

It is that time of year again! Summer break is here. Children learn so much throughout the school year, and it is important to continue to keep their minds active during the summer. Please consider having your child participate in my summer reading program. This is a great way to expand their imagination and keep reading skills sharp. Click here to view the reading brochure.

This year's Superhero Kid's Health & Safety Fair is Saturday, August 8th from 11 am to 2 pm at Rock Valley College. This is a fun day for the whole family to visit with businesses and government agencies to learn more about health & safety. Also, the event will showcase several interactive activities including bouncy houses, a rock climbing wall, trucks and emergency vehicles (flier here). I will also have a shred truck on site (flier here) for document shredding.
As always, if you have any questions or comments about the topics discussed in this newsletter, or any other part of state government, please do not hesitate to contact my office at (815) 547-3436 or email me at sosnowski@ilhousegop.org.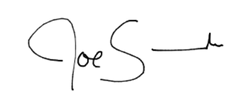 Sincerely,
Joe Sosnowski
State Representative
69th District