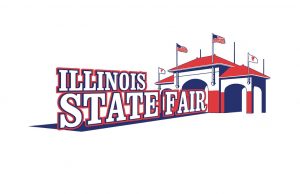 SPRINGFIELD –
State Representative Joe Sosnowski (R-Rockford) today, on Agricultural Day at the Illinois State Fair, applauded the launch of a new not-for-profit, Illinois Fairgrounds Foundation, to emphasize capital improvements at the Springfield and DuQuoin fairgrounds.
"Farmers and farm families in Boone and Winnebago Counties are the backbone of Illinois' agricultural economy; and they deserve to have adequate state fairgrounds to display their products and pass their traditions on to their children and grandchildren," Rep. Sosnowski said. "To accomplish that, the new not-for-profit Illinois Fairgrounds Foundation will help to renovate and repair our state fairgrounds, at no additional cost to taxpayers, so that we can preserve and strengthen them as a place to showcase northern Illinois' tremendous agricultural economy."
The Illinois State Fairgrounds in Springfield includes more than 170 buildings spanning 360 acres of land, with buildings as old as 124 years. The Du Quoin State Fairgrounds includes more than 20 buildings spread across over 1200 acres of land, with buildings as old as 93 years. Many of the buildings on both fairgrounds are in dire need of restoration, including paint, plumbing, roofing, and structural repairs. Combined, the fairgrounds carry $180 million in deferred maintenance costs.
Leaders in the agricultural community established the Illinois Fairgrounds Foundation to promote, support, assist, and sustain the Springfield and Du Quoin State and Fairgrounds. The foundation will be led by a volunteer board representing a diverse cross section of the agriculture industry. Board members will engage with private sector business organizations and individuals to develop strategies to raise private funding, coordinate with the Department of Agriculture to plan projects and determine the Fairgrounds' needs, and serve as ambassadors for the revitalization and improvement of the Fairgrounds and their agricultural heritage.
###