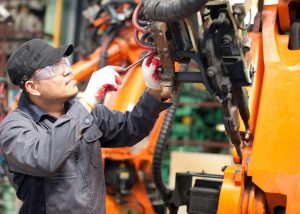 BELVIDERE –
Yanfeng Automotive Interiors, the world's largest supplier of automotive interior components, is establishing a new manufacturing facility in Belvidere, State Representative Joe Sosnowski (R-Rockford) announced today. The new plant, opening in 2017, is expected to bring $28.1 million of new capital investment and lead to the creation of 400 new jobs.
The company will supply interior cockpit components to the Jeep® Cherokee, which will be built at the FCA US Belvidere assembly plant.
"The Boone/Winnebago County area is home to the best workforce in the State of Illinois," Representative Sosnowski said. "We are excited to welcome Yanfeng's new investment and the 400 new, good-paying manufacturing jobs it will bring to our district."
City of Belvidere Mayor Mike Chamberlain joined Representative Sosnowski in expressing his support for the economic development brought by Yanfeng's investment:
"We are pleased that the announcement can now be made welcoming Yanfeng Automotive Interiors to the Belvidere manufacturing community as a supplier to FCA US LLC", Chamberlain said. "We greatly enjoyed working with Yanfeng Automotive Interiors and their people in this process. They will be a major employer in our community and we look forward to many years of a growing relationship."
Yanfeng Automotive Interiors is the world's leading supplier of instrument panels and cockpit systems, door panels, floor consoles and overhead consoles. Headquartered in Shanghai, the company has more than 100 manufacturing and technical centers in 17 countries and employs over 29,000 people globally.
###