Labor Board Declares Illinois Contract Talks at Impasse

Illinois Labor Relations Board declared an impasse in a 5-0 vote. This decision could open the door for Governor Rauner to declare an end to contract talks with AFSCME and impose his last, best, and final offer upon AFSCME members. AFSCME members could then accept these terms or undertake further litigation options.
Governor Rauner's spokesperson, Catherine Kelly, says that acceptance of the terms offered by Governor Rauner would save State taxpayers $3 billion over a four-year period. Major elements of these savings would be through a merit pay system and employees providing additional financial resources to their health insurance benefits.
Illinois Budget Woes Continue
The budget impasse has caused an unprecedented backlog of unpaid bills in the Office of the Illinois Comptroller, with more than $10.6 billion in unpaid vouchers and commitments awaiting payment. The Governor's Office of Management and Budget (GOMB) projects, based on current spending and revenue numbers, that this outstanding total could reach more than $13.5 billion by June 2017. Hypothetically, the bill backlog could reach $47 billion by 2022.

Furthermore, the Commission on Government Forecasting and Accountability (COGFA) released pension liability projections. The reformulated estimates, which combine together numbers from Illinois' five state-managed pension funds, have reset the State's unfunded pension liabilities at $129.8 billion. COGFA report may be found here.
Legislative leaders met with Governor Rauner this week to continue negotiations on a constitutionally balanced budget. Workers' compensation and property tax reforms are a primary concern for Governor Rauner. He wants to see true reform efforts made on those issues. The majority party can continue to claim those are non-budgetary items; however, homeowners, businesses, and local governments know those are very real budget items for their finances.
The state needs to foster a stable, growth-centered approach for businesses and families which focus on creating true long-term solutions. To do any less would be a disservice to Illinois constituents. The House reconvenes for its final scheduled week of veto session starting Tuesday, November 29th. Please continue to keep me posted on any of your concerns about pending veto session legislation.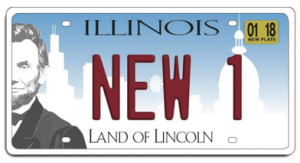 Illinois License Plates Through The Years
(Because A New One Is Coming)
By: Justin Breen, dnainfo

Secretary of State Jesse White is starting a program to replace older license plates. The new plating will begin next year and will be paid for from current financial resources. His department decided to move forward with this program to assist law enforcement. As a plate ages, the reflectivity declines therefore making it difficult to read.

For more information about the new plate and a look down memory lane through Illinois history of license plates please read Justin Breen's article in dnainfo here.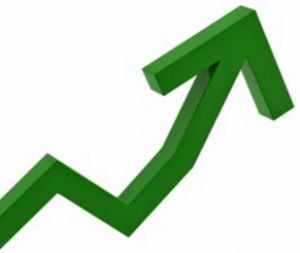 New Illinois Unemployment Rate Released

The new unemployment rate of 5.6% marked an increase of 0.1% from the 5.5% rate posted for September 2016. The new Illinois figure was 0.6% higher than the 4.9% national unemployment rate for October 2016. In addition, Illinois continued to mark almost-flat rates of net new job creation, with entities located within the State continuing to pay fewer people than were on Illinois payrolls in September 2000. We have 32,500 fewer nonfarm payroll jobs in Illinois than we had 16 years ago.

As always, if you have any questions or comments about the topics discussed in this newsletter, or any other part of state government, please do not hesitate to contact my office at (815) 547-3436 or email me at sosnowski@ilhousegop.org.

Sincerely,

Joe Sosnowski
State Representative
69th District