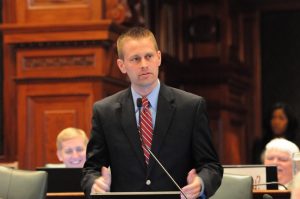 Rep. Joe Sosnowski
ROCKFORD – State Representative Joe Sosnowski (R-Rockford) issued the following statement today in response to the court motion filed by Attorney General Lisa Madigan late Thursday seeking to block state employees from getting paid:
"Why AG Madigan would use state workers as pawns is absolutely terrible and does little to help the impasse. She should give her father some advice and tell him to put Illinoisans first by negotiating so that we can have real reforms that grow Illinois. His 45 years in office have not been productive for our state," Representative Sosnowski said.
For questions or more information, please contact Representative Sosnowski's office at (815) 547-3436.
# # #