Budget Veto Override
On July 4th, the day we celebrate our sovereignty and reaffirm our country's commitment to freedom and liberty a budget was passed that further protects an entrenched leadership, broken political system, and fiscal absurdity. Governor Rauner vetoed Senate Bill 42 (SB42) which implements a permanent 32% income tax increase, inadequately addresses our fiscal crisis, and does nothing to overhaul the root problems of our economic deficiencies. Illinois cannot continue a tax and spend approach. Furthermore, bond rating agencies have warned Illinois to quit the gamesmanship and address the festering problems that continue to plague our economic recovery.
The people of Illinois, the social service providers in Illinois, businesses, and vendors of our great state deserve a budget that timely issues payment and is fiscally responsible. Illinois needs reforms. A tax increase only rewards our government for its heinous mismanagement and financial ineptitude.

Today, July 6th, a veto override will occur. The House is scheduled to convene at 1:30 pm. If the veto override is successful below are listed a few of the troublesome components Illinoisans will face with this budget:
Permanent 32% income tax increase (3.75% to 4.95%);
Insufficient revenue set aside to address the bill backlog;
Reduction in pension payments this year with the liability, debt, and interest shifted to next year;
$2 billion out of balance
General State Aid is withheld from K-12 school districts until a new funding formula is enacted which shifts additional funding to Chicago Public Schools (CPS) away from downstate school districts;
No economic or regulatory reforms to grow our economy which encourages taxpayers, businesses, or students to stay or locate to our state;
No property tax, workers compensation, sufficient constitutional pension reforms, term limits, or redistricting reforms.
Illinois desperately requires solvent solutions to its escalating interest and debt liabilities through a combination of reforms and reductions. Our economy is struggling to recover and private sector taxpayer income on average has grown less than 1% since the recession. Illinois government cannot ask its taxpayers to pay more while asking them to subsidize the carelessness of a failing state government.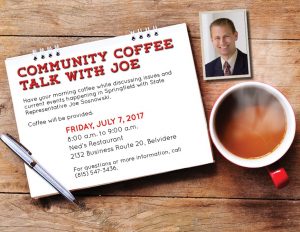 Make Federal Pensions Transparent
In Illinois, public pensions are public information.
Online search tools
exist to identify a state employee's pension value in Illinois; however, similar transparency does not exist for the federal pension level.
Public tax dollars fund our retired federal employees' pensions yet the information is not public domain. US Representative Ron DeSantis is spearheading the Taxpayer-Funded Pension Transparency Act that will allow for federal pensions to be subject to the Freedom of Information Act. The act will allow for citizens to view the total annuities, wages, retirement date, etc of their federal officials.
The passage of this act is to encourage the federal government to be more accountable for its finances. When Illinois increased transparency of its pension benefits an investigation discovered that two union lobbyists, with no prior teaching experience, used a loophole to count their years as union employees towards a more lucrative pension benefits system, the Teachers Retirement System. These individuals obtained substitute teaching certificates and in 2007, taught a single day as substitute teachers. The loophole allowed them to secure millions of dollars in pension benefits. Since then Illinois has implemented regulations to prohibit these types of pension loopholes and legislators continue to address additional inefficiencies within the pension systems.
I encourage you to read "Make Federal Pensions Transparent," by Rep. DonSantis & Adam Andrzejewski in the Washington Examiner.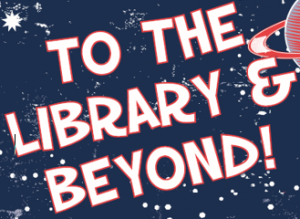 Summer Reading Programs
Rep. Sosnowski's to the Library and Beyond Summer Reading Program – For Kindergarten through 6th Graders
It is important to keep kids minds sharp during the summer. One of the best ways to do this is to encourage reading. Participants are allowed to choose their own books and are asked to complete and return a list of books read before attending the ice-cream party. Click here for a copy of the brochure and program.
Rep. Sosnowski's 2017 Kids Health & Safety Fair
This year's Kid's Health & Safety Fair is scheduled for
Saturday, August 5, 2017
from
11 am to 2 pm
at
Rockford Christian Schools
, 1401 North Bell School Road in Rockford.
There will be over 50 health and safety booths from local organizations, businesses and government agencies dedicated to keeping kids safe and healthy. Some of the attractions include bouncy houses, a petting zoo, free diabetes screenings, and emergency vehicles.
Pictures from last years event can be found here. If your business or organization would like to be a vendor at the event or if you have any questions please feel free to contact my district office at (815) 547-3436.
__________
As always, if you have any questions or comments about the topics discussed in this newsletter, or any other part of state government, please do not hesitate to contact my office at (815) 547-3436 or email me at sosnowski@ilhousegop.org.
Sincerely,
Joe Sosnowski
State Representative
69th District