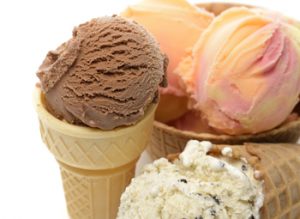 ROCKFORD – State Representative Joe Sosnowski (R-Rockford) will host his 2017 Ice Cream Social for local kindergarten through sixth grade students who participated in his 'To the Library & Beyond! Summer Reading Program' on Wednesday, July 26, from 5-7 p.m. at Peak Sports Club, located at 4401 Peak Drive in Loves Park.
"This year's summer reading program, "To the Library and Beyond!" featured the theme of space exploration as a way to illustrate to kids the unlimited paths of adventure they can discover through reading," said Rep. Sosnowski. "We will be recognizing the readers who completed the program with ice cream, certificates and some great prizes."
Participants were allowed to choose their own books and were asked to complete and return a list of books read before attending the ice-cream party. At the celebration, the summer readers will enjoy ice cream, receive prizes for their achievement as a summer reader, and also be entered for the chance to win various gift cards to Barnes and Noble.
"The goal is to allow children the opportunity to see how reading can impact their lives in a positive way," said Sosnowski. "Reading can open up unlimited possibilities for kids and keep their minds active as they have some fun during summer break. We try to make the brochures available to every child within the age bracket, but I invite anyone interested in participating next year to contact my office."
All students in grades kindergarten through sixth grades were invited to participate in Rep. Sosnowski's Summer Reading Program. Before school adjourned in the spring, flyers were distributed to elementary schools, local libraries and other learning centers throughout the 69th District.