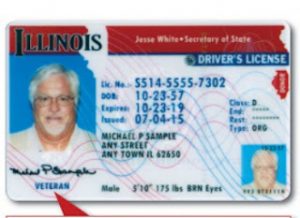 Former members of the Guard and Reserve who do not have any periods of active duty other than their initial active duty for training and annual training are now eligible to receive "Veteran" on their driver's licenses.
"This bill ensures that every man and woman who has served this state and nation is recognized," said Illinois Department of Veterans' Affairs Director Erica Jeffries. "Our veterans have given so much for us, and I am glad Illinois is taking this step to expand designations."
Last year, Governor Bruce Rauner signed Senate Bill 2173 to allow National Guard members and reservists to obtain the veteran identifier on their Illinois driver's license.
Read more
: