The Illinois House of Representatives this week took action to override many pieces of legislation vetoed by the Governor and dealt with new bills brought forth by members for consideration. Below is an overview regarding some of the major bills. Legislators will be back in Springfield for another Veto session November 7th through November 9th. As a reminder to override a Veto issued by the governor it takes 71 votes in the House.
Local Right to Work Zones:
Credit Reporting Consumer Fees:
Wage Disparity:
Workers' Compensation:
Third Party Contracting:
Mandatory Teaching of Cursive Writing:
2nd Amendment – Firearms Modifications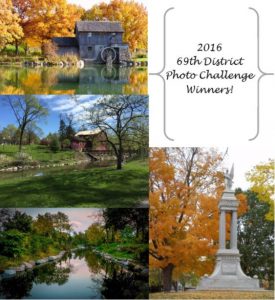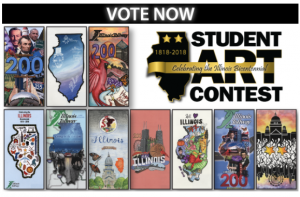 Tollway Map Cover Art Contest
Get online and vote! Illinois Tollway Authority is looking for your help in selecting the cover for its 2018 map. From October 27th until Friday, November 3rd the public can choose from 10 semifinalists entries from students. Even if you don't vote please check out the talent and creativity from these amazing students. For more information about the contest and to vote click
here
.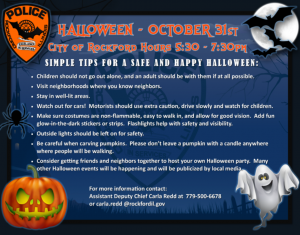 2017 Trick-or-Treat Hours
I wish you all a
Spooktacular Halloween
! For hours in Ogle, Stephenson, and Lee click
here
. The below times are for Tuesday, October 31st unless a different day is specified.
Winnebago County
Rockford – 5:30 to 7:30 p.m.
Rockton – 5:30 to 7:30 p.m.
Roscoe – 5:30 to 7:30 p.m.
Loves Park – 5:30 to 7:30 p.m.
Machesney Park – 5 to 7:30 p.m.
South Beloit – 5 to 7 p.m.
Cherry Valley – 5:30 to 7:30 p.m.
Durand – 5 to 7 p.m.
New Milford – 5:30 to 7:30 p.m.
Pecatonica – 5:30 to 7:30 p.m.
Winnebago – 5 to 8 p.m.
Boone County
Belvidere – 4 to 8 p.m.
Candlewick Lake – 2 to 6 p.m. Sunday, Oct. 29
Poplar Grove – 4 to 7 p.m.
Capron – 4 to 7 p.m.
Timberlane – 5 to 8 p.m
Caledonia – 5 – 7:30 p.m.