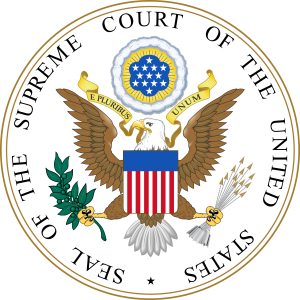 The Supreme Court of the United States (SCOTUS) issued several public policy changes over the past few weeks. Below is an overview of a few of those landmark decisions.

Mark Janus v. AFSCME 31 et. al.: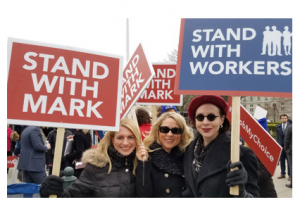 My job, My choice.
On June 27, 2018, SCOTUS ruled by a 5-4 vote, that government workers should not be required to pay union agency or fair share fees to help pay for collective bargaining. This decision stemmed from a complaint filed by state employee Mark Janus challenging the constitutionality of the Illinois state law authorizing agency fees. Janus believed that charging an agency fee for non-union workers in a union-represented workplace was a violation of his rights as a citizen and further violated the First Amendment. Governor Bruce Rauner also shared Janus's concerns, but the Governor's complaint was dismissed by a District Court. The
Janus v. AFSCME 31
decision overturned a 41-year-old case
Abood v. Detroit Board of Education
. It was determined in
Janus v. AFSCME 31
case that the Supreme Court had failed to accurately assess the principles of First Amendment rights in
Abood
.
States with similar policies to Illinois' public-sector unions will no longer be required to pay partial union fees. When money is taken from a non-union employee and is contributed to a public-sector union without their consent, it is a violation of the First Amendment. The ruling will protect public worker's constitutional rights while allowing state and local governments to work toward improving their finances. Governor Rauner announced that due to the SCOTUS decision Illinois will stop withholding fair share fees from non-union member paychecks and that whoever wants to change their union status will be afforded the opportunity. In one year, the average Illinois state employee union member pays more than $900 in fees. Many skeptics claim that banning agency fees will create chaos; however, Justice Alito explained that "the situation in the Postal Service is similar. Although permitted to choose an exclusive representative, Postal Service employees are not required to pay an agency fee, and about 400,000 are union members."

I believe that this decision will create more balance in state government across the nation. State workers will have a choice whether or not to join a public union membership organization, and they will not be forced to pay if they do not wish to join.
So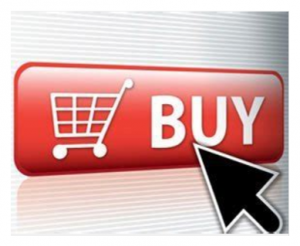 uth Dakota v. Wayfair, Inc., et al.:
No regulation without representation.
States are prohibited by the Dormant Commerce Clause of the United States Constitution from imposing excessive burdens on interstate commerce without congressional approval. Therefore, a state cannot force an out-of-state seller with no physical presence within that state to collect and remit taxes for goods sold or shipped into the State. The South Dakota Legislature challenged that precedent and passed a law ordering out-of-state sellers of "tangible personal property" who do not have a physical presence in the state to remit sales tax.
SCOTUS ruled in a 5-4 vote in favor of South Dakota on June 21, 2018, finding that South Dakota has the right to charge sales tax to online shoppers thereby implementing parity and tax fairness. The rationale for the decision primarily focused on e-commerce technology. The internet's popularity and accessibility did not primarily factor into the founding principles of the Commerce Clause and therefore are now outdated and must align with the realities of the online interstate marketplace. Dissenting justices raised a valid argument. Claiming that considering all the different tax laws in every state this finding will make it much more difficult for online retailers to accurately and easily implement the reform.
I agree with the dissenting justices on this matter. Congress should have been allowed to discuss the legislative bills pending for consideration to address this issue in a more effective and organized approach. The current patchwork of various local and state taxes will make this policy change cumbersome for online retailers and consumers to implement. There is a high probability that more states will move forward with passing legislation similar to South Dakota to capture online sales tax revenues.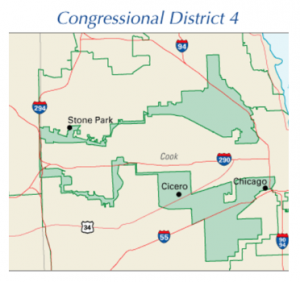 Beverly R. Gill v. William Whitford:
Partisan Gerrymandering, Cracking and Packing of Voters.
After the 2010 census, the Wisconsin Legislature passed a new districting plan, Act 43. The Wisconsin plaintiffs asserted that Act 43 "cracked" Democratic voters among districts that fail to achieve electoral majorities on their own; and "packed" other Democratic voters in districts where Democratic candidates win by large margins. It was argued by the plaintiff that this "cracking" and "packing" of voters favored one political party over another. Therefore, Act 43 violated plaintiff's First Amendment right of association and equal protection under the Fourteenth Amendment.
The main point of contention was whether or not plaintiffs' lacked standing. The defendant's argued that the plaintiffs lacked standing (under Article III) to challenge the constitutionality of Act 43 because as individual voters, their interests only extended to their assigned legislative district. The District Court disagreed with defendants' and found that Act 43 was unconstitutional partisan gerrymandering. Furthermore, the district court held that plaintiffs did suffer an injury to their equal protection rights; however, SCOTUS disagreed with the District Court. SCOTUS therefore vacated and remanded the matter indicating that plaintiffs failed to demonstrate standing under Article III.
The plaintiff's alleged personal injury from partisan gerrymandering through the "cracking" and "packing" of voters; however, the majority of justices found that the plaintiff's lacked standing because they were not individuals living in a gerrymandered district and therefore could not assert a grievance. Furthermore, the court concluded that this was a case of collective political interest and not that on an individual legal interest. Therefore, this was an issue that harmed a political party and not votes of individual citizens.
I am disappointed in this outcome. I believed SCOTUS had an opportunity to affect nationwide change and lead a path forward to achieving redistricting reform. The nefarious practice of gerrymandering districts distorts democracy by allowing the political party in control to set boundaries for legislative districts. The controlling party is allowed to maximize their power and influence by drawing boundaries that serve its party's interest. Whether it is Republicans or Democrats in control, we see the same scenario play out across the country. We need independent redistricting commissions to draw these legislative districts.
Justice Kennedy Announces Retirement

After 30 years of his involvement with the U.S. Supreme Court, Justice Anthony Kennedy has announced his retirement. He was appointed to the Supreme Court in 1988 by former President Ronald Regan. Kennedy was often the swing vote in many substantial Supreme Court cases. Justice Kennedy delivered his retirement to President Donald Trump, allowing him to have a second Supreme Court nomination. I thank Justice Kennedy for his years of contribution as a Justice leader to the United States Supreme Court.

The Sovereign State of Chicago

I am a co-sponsor of House Resolution 1138 (HR 1138), which is a referendum allowing voters to decide whether or not the city of Chicago should be its own sovereign state. The United Kingdom experienced a similar undertaking when a successful referendum occurred allowing voters to decide if they wanted to exit the European Union (EU). The supporters of Brexit believed their values were underrepresented in government and demanded change. There is another initiative in California to separate the state into smaller units. Many downstate Illinoisans share their sentiment that there can be a better way.

In response to an opinion articlewritten in the Rockford Register Star on June 25, 2018, please read my response to "Sosnowski's idea to make Chicago a state is unproductive" here.
As always, if you have any questions or comments about the topics discussed in this newsletter, or any other part of state government, please do not hesitate to contact my office at (815) 547-3436 or email me at sosnowski@ilhousegop.org.

Sincerely,

Joe Sosnowski
State Representative
69th District