State Rep. Joe Sosnowski (R-Rockford) and colleagues representing the nine counties that comprise Region 1 sent a letter to Dr. Ngozi Ezike, Director of the Illinois Department of Public Health (IDPH) today urging a minimum one-week stay on the mitigation order announced by Governor Pritzker scheduled to take effect Saturday, October 3. Rep. Sosnowski believes a delay is vital to keeping thousands more from becoming unemployed and businesses permanently closing.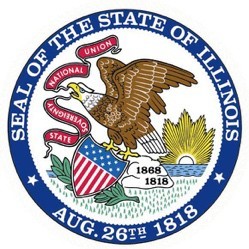 Dr. Ngozi Ezike, Director
Illinois Department of Public Health
535 W. Jefferson, 5th Floor
Springfield, IL 62761
Dear Dr. Ezike,
We are requesting no less than a week stay in the Region 1 mitigation order. This will allow us time to thoroughly review the evidence and discuss other potential mitigation options to reduce positivity numbers in our region.
It is clear the mitigation order put in place to take effect October 3rd will cause restaurants and bars to bear the overwhelming brunt of these new restrictive rules. Yet from the departments' own data we know that restaurants and bars are not one of the major causes of the spread of COVID-19.
Before implementing a decision that will lead to thousands of layoffs and permanent business closures, we owe the communities that we represent and the businesses that have worked so hard to comply with these regulations, the opportunity to discuss this plan.
Sincerely,
Senator Neil Anderson
Senator Brian Stewart
Senator Dave Syverson
Rep. John Cabello
Rep. Andrew Chesney
Rep. Tom Demmer
Rep Jeff Keicher
Rep. Tony McCombie
Rep. Joe Sosnowski
Rep. Maurice West